The mobile app marketing industry is one that's contingent to fast-paced changes, which is why staying on top of the latest mobile marketing trends is absolutely critical for the success of your business. In this blog, we'll talk about some of the topics we see worth keeping an eye on before 2023 comes to a close so you can maintain a competitive advantage.
AI, AI, AI. Did someone say AI?
Surprised? We can't talk about mobile marketing trends without discussing AI.
AI is shaking up several industries – mobile marketing included – and revolutionising the approach to customer engagement, data analysis, and, of course, creative. The use of AI in tools and platforms that mobile marketers are used to using isn't new – but Generative AI has taken leaps and bounds in terms of accessibility and scale in the past year.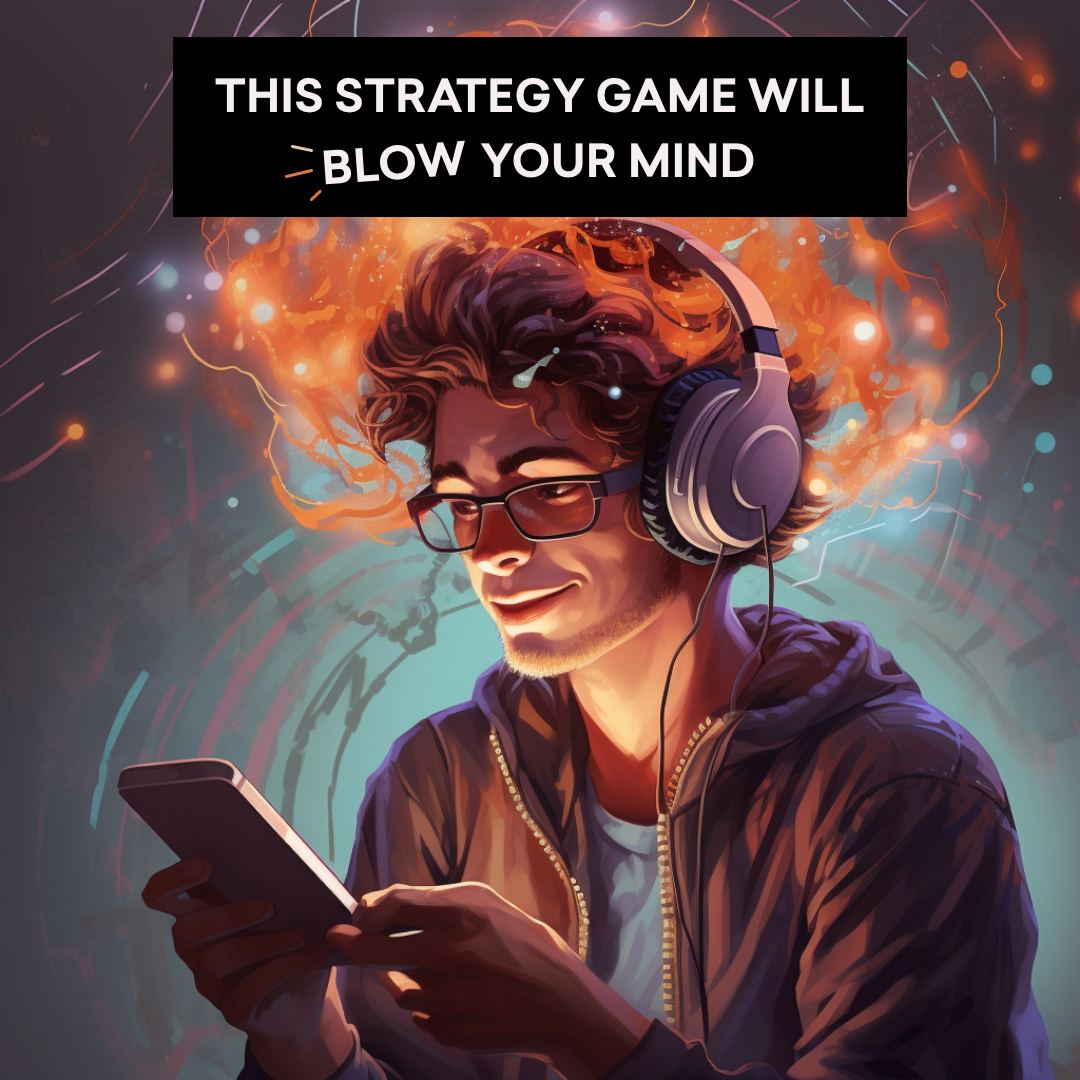 One key area mobile marketers are looking at is the impact that Generative AI is having on user acquisition creatives. Generative AI has the potential to support mobile marketers while searching for winning creative concepts since it can enable fast ideation and inspire newer creative ideas. Specifically, tools like ChatGPT can be utilised for brainstorming copy, and tools like MidJourney can be used to create new visual assets. Generative AI also could help developers craft more personalised experiences for users – analysing player preferences, behaviour, and historical data to then tailor the game content, challenges, and rewards to users. Overall, harnessing AI could enhance the value, personalisation, and enjoyment of mobile apps.
Mobile advertisers can also treat AI as a creative execution style as users are drawn to the subject. They may use "human-like" avatars in ads to narrate the content, or detailed Midjourney graphics in static ads. The initial idea of the concept remains human-generated, but AI gives its own twist to the visuals. We will see more and more advertisers leveraging AI tools for creative iterations.
Like all creative trends we've seen over the years, they can come and go – the ones that stick around are able to adapt, remain fresh, and be truly adapted for the specific app they're applied to, instead of simply copying and pasting what's hot right now.
The mobile gaming market is moving quickly: genres are evolving
In Q1 of 2023, mobile consumers spent over $1.6 billion a week on games (up roughly 30% from pre-pandemic levels). Due to a challenging macroeconomic environment, there was a dip in the second half of 2022 after a post-pandemic adjustment, meaning it was a tougher end to last year for the industry as a whole. Nevertheless, it was still an increase compared to pre-pandemic times, and non-gaming apps in particular have been growing in 2023 so far.
The consumer spend top 10 worldwide included games such as:
Many on this list were mid-core games, which require players to dedicate time to progress with more complex strategies and skill required to play. As far as genres, hyper casual games remain the number 1 genre in 2022 in terms of downloads.
Casual games consist of simple gameplay with bite-size fun that users can pick
up and play a level without committing to spending hours per session. Hyper casual games are even simpler, requiring often only one or two motions to be played with an intuitive mechanic that can be understood in seconds. Because of the simplicity of hyper casual games, the development of these games is usually quite quick, allowing gaming companies to release them more often. Within the hyper casual space, we're seeing some popular creative trends translating to in-game mechanics appearing every year. While idle games were a strong pre-pandemic trend, "fixing" 3D games are gaining some traction in the same (e.g Nail Salon 3D).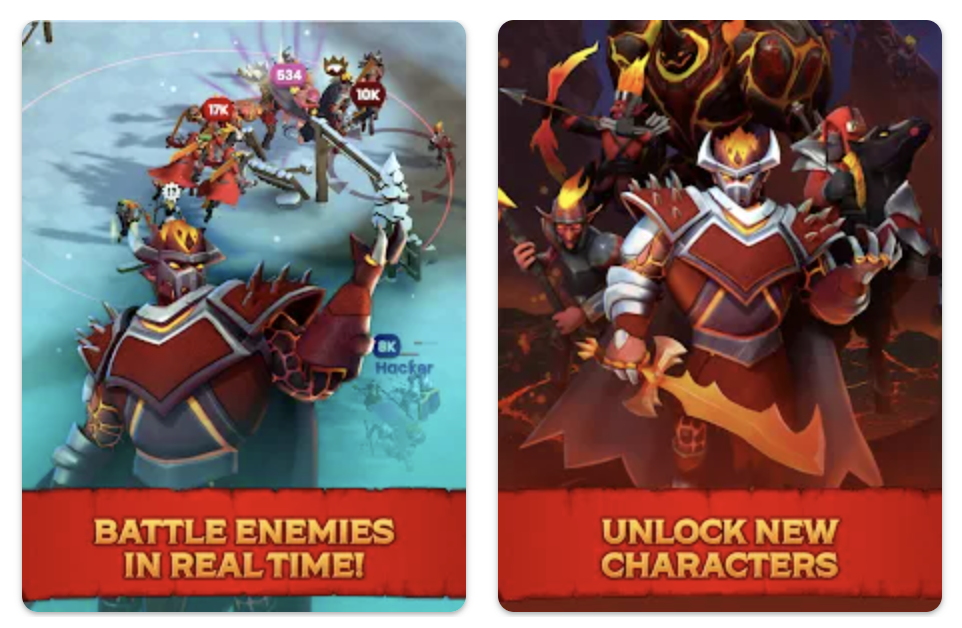 Based on our experience, user LTVs are often lower for hyper casual games. The mechanics are easy to adopt, but can become repetitive after a while, so long-term retention can be lower. Hyper casual games tend to be monetised with In-App Ads with which ARPDAUs are also lower. Therefore, margins are tight in order to scale – especially with the changes that iOS 14.5 brought along. As a result, a new sub-genre has been gaining traction this year to overcome these LTV challenges called hybrid causal (e.g Ancient Battle) – combining the best intuitive mechanics of a hyper casual game, with sticky progression and social features to keep users playing for longer and monetise better.
When it comes to making creatives for UA campaigns to acquire more users, having more lore & layers opens up the potential for narrative ads which work well for casual games. Furthermore, featuring collection and customisation mechanisms work well for mid-core games. Long-term, the industry is expected to continue growing, reaching $286.5 billion this year alone.
Native content entails specific creative concepts and execution styles that look and feel like an organic part of the channel they're delivered on. Although it is technically advertising, it's not like traditional ads – it's more like long-form content featuring a more human approach. Not to be confused with native advertising and influencer marketing (i.e. getting influencers to post the content themselves), these are still paid ads.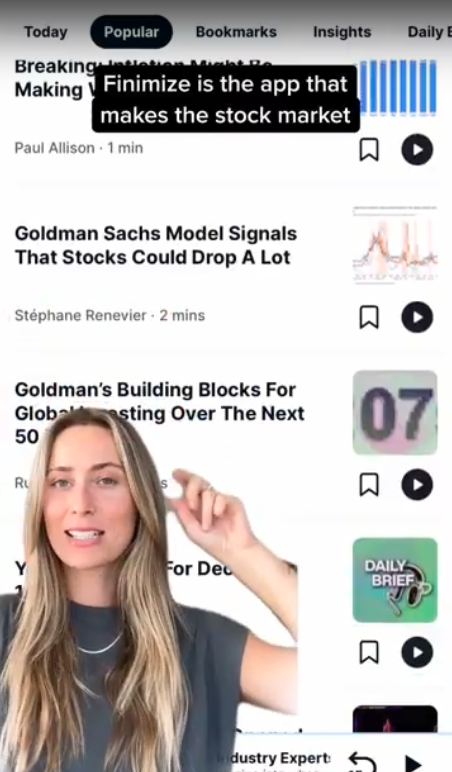 One prominent example of native content includes User Generated Content (UGC) on TikTok. These are videos featuring a brand, in the form of reviews, tutorials, or challenges. Whilst UGC can be relevant for all genres, it is especially performant for non-gaming apps and is a great way to capture audience interest, since they're more likely to trust other consumers. Almost 80% of respondents in a study by Stackla found that consumer-created content influences purchasing decisions the most.
UGC has a bigger emotional impact than branded videos by providing a genuine experience to the audience, who tend to relate more to other creators and users than anonymous brands. This also applies to other channels – finding the right creative and channel fit is absolutely essential to remaining competitive. For gaming apps, there's a balance between creator-led UGC and UGC that features more of the game instead of the personality. UGC has been growing over the past year, and for gaming, we expect to see this mature in 2023 as advertisers fight to redefine what UGC performs well.
Native content helps you integrate your brand message into media that people see on a daily basis. It's less intrusive, uses resources at your disposal, and builds credibility for your brand. It also doesn't need to be as polished as traditional advertising. In order to create successful native content, it's crucial that you understand the channel & platform, avoid coming off overly sales-y, and create high-quality content that people will want to engage with. By leveraging the channel's UI and specificities, you can make native content even more seamless (e.g. adding TikTok style font and voiceover when pushing native content to TikTok). In the future, we expect to see even more native content being pumped out by brands as it's a great way to attract a larger audience and engage with consumers in a way that traditional ads or content can't achieve.
SKAN 4.0 and Privacy Sandbox for Android
There have also been developments in privacy concerns this year. Ultimately, the mobile app industry is required to evolve digital advertising in order to improve user privacy. Some prominent examples of this include SKAN 4.0 and Privacy Sandbox for Android. SKAN 4.0 is the most recent version of SKAdNetwork, Apple's privacy-centric API. It's developed to provide accurate attribution for iOS campaigns to advertisers without revealing user-level data. Android's Privacy Sandbox initiative helps improve user privacy on the web (and, in our case, on mobile impacting attribution). It also aims to develop effective and privacy-enhancing advertising solutions where users know their privacy is protected, while developers still have the ability to succeed on mobile. 
While advertisers may feel that these developments are a hindrance, it's necessary to stay ahead of the curve to be able to interpret the performance data, and thus be able to keep spending and growing their apps profitably. If you want to read about how to adapt to SKAN 4.0, click here.
Staying on top of the latest topics and trends in mobile marketing is the best way to maintain success for your business and stay relevant in an ever-changing market. To stay in the know, check back on Miri's blog for industry insights and updates.
Miri Growth is a performance marketing and creative agency working with Paid Social channels (Meta, Google, TikTok, Snapchat) and DSPs. We offer comprehensive mobile marketing services – from fully managed User Acquisition to Creative Strategy and Production – helping your app or game to scale.
Learn more about essential mobile marketing terms by checking out our summary of the metrics that really matter. Alternatively, learn more about our services by getting in touch today.